Choice of three different addins to make ANY colour metallic. Although 99.99% of the time you would add these to a SOLID colour, you can in theory add to any colour or pearl.
Once you have mixed the colour you then add these. A small amount at a time, then mix, then a little more, then mix. Keep doing this until you get the look you want.
Remember, if you put too much in, you cannot take it out!
The more you add, the 'lighter' the start colour becomes. Too much and you can make the colour more silver than original colour!
For example – RED. Too much and it will start to turn pink. BLACK. Too much and will turn silver / anthracite colour.
These three addins will work in FullDip and PlastiDip. Same rules apply, little at a time.
So, choose your solid colour, then add one of these below to your cart as well. You only need one. You only need to add to the LAST tub of dip you apply. One of these may will give you the effect you want from 6 or 7 tubs if you want a subtle metallic effect.
Metallics work better with a satin finish and even better with a gloss finish. You can see them in a matte finish, but it is
VERY
subtle. We would recommend a satin finish minimum.
These are NOT designed to be added to any topcoats, ONLY to the CLEAR matte FullDip 4l or matte PlastiDip US gallons. If you add these to a topcoat you will make it silver and you will be spraying silver over the top of your colour. It will turn project silver.
The addins to make ANY colour metallic
As above, we recommend a topcoat to make the 'metallic' pop. It is there in matte, but not very visible. The satin helps show it, but the clarity of the PRO gloss really makes the metallic sparkle. We use a FullDip Metallic Black Aerosol on a speedshape for this example.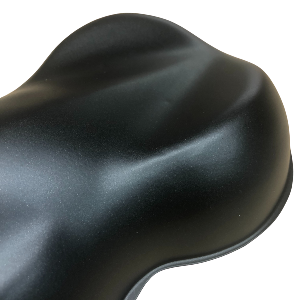 Metallic BLACK example with a Matte finish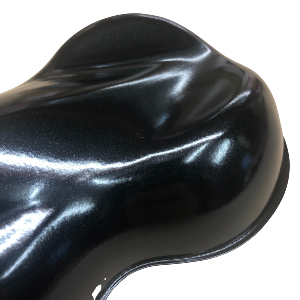 Metallic BLACK example with a Satin Finish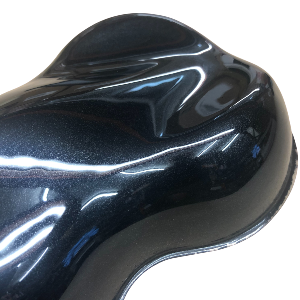 Metallic BLACK example with a PRO Gloss Finish